Water Bottles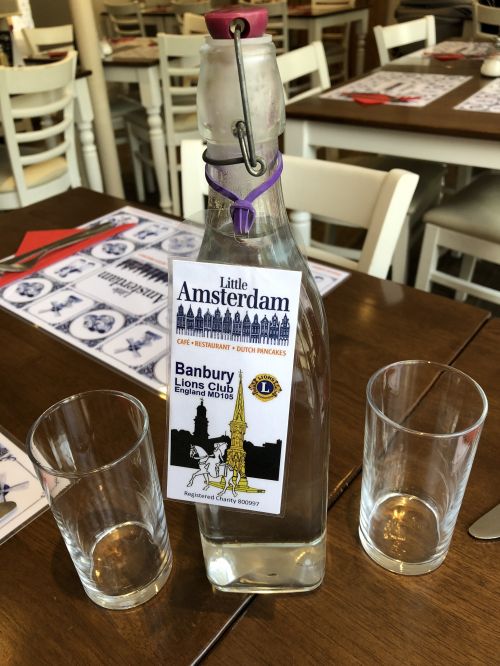 Little Amsterdam, in Banbury, are kindly supporting us by taking optional 50p charges for tap water as donations to Lions.
The scheme is a way for us to get the Lions name known to the patrons of this fabulous establishment, as well as raising much-needed funds for our works in the town.
Please drop by Little Amsterdam in North Bar Street, Banbury and give our warmest regards to Ilja.