WELFARE
Banbury Lions Club are pleased to support both local, national and international projects and causes.
Two of the clubs national projects are 'Message in a Bottle' and 'Message in a Wallet'.
We have also supplied and installed four Lions Community Defibrillators.
We also work with the Local Cheshire Home at Agnes Court and have previously organised local Diabetes Screening.
NEWS
Home-Start Race Night
We ran a race night in aid of Home-Start Banbury and Chipping Norton, and raised £544.34 for the cause.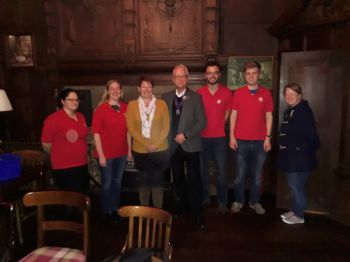 ---
Defib 2 - 2017
Our second Public Access Defibrillator was unveiled on Tuesday 18th July 2017 by the mayor of Banbury Colin Clarke, along with representatives of Spratt Endicott who helped enormously with the fundraising.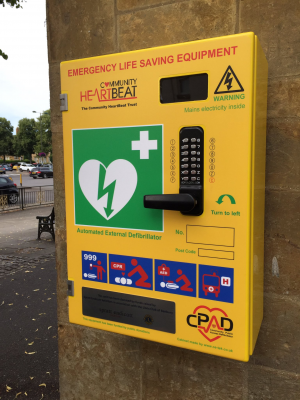 Keep checking our defibrillator page for news.
---
Diabetes Screening 2017
On Sunday 16th July 2017, we hired the Banbury town hall for a couple of hours to offer FREE screening. Clare and Sue from Lloyds Pharmacy came along and tested 34 people - most of whom were given the all clear, but there were a couple who were invited to go through a more detailed check. We need to raise awareness of this very important issue - click here, or do please feel free to contact us with any questions.
We may run another event soon - keep checking back for details.
---
Marie Curie Fundraising
On the 11th and 12th March 2017, we helped with the national Daffodil Appeal for Marie Curie, in the Banbury branch of Morrisons supermarket. We raised £891.47 and had a great response from the locals of Banbury.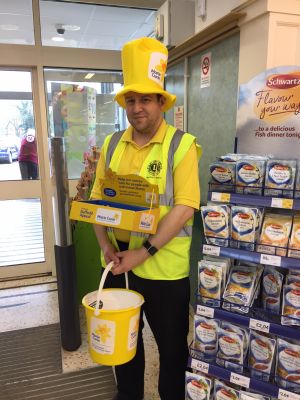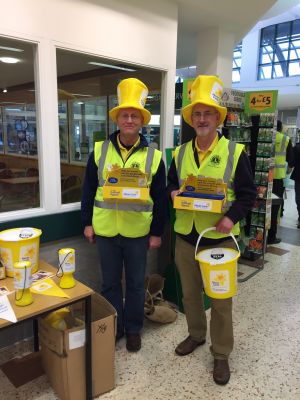 ---
Redlands

On Saturday 11th March 2017, we helped, with a number of other volunteers, helped work on the garden at the Redlands Centre in Banbury.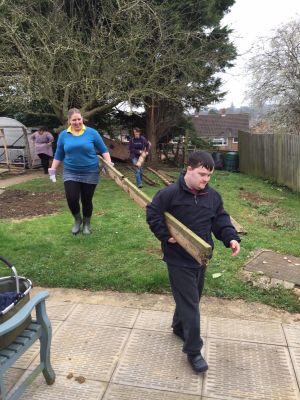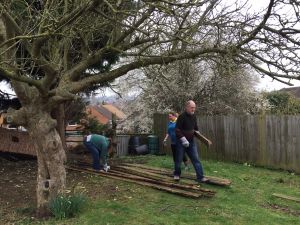 ---
Katharine House Donation
With thanks to the support of the people of Banbury, our Lion President was able to make a donation of £2,000 to the Katharine House Hospice.