Children in Need - Pudsey Megaparty 2017
At our 2017 Pudsey Megaparty, we raised £904.57. Thanks for all the support.
Sat. 18th November 2017, 2pm-6pm, BANBURY COLLEGE MAIN HALL,


The Banbury Lions Club presents...
The 9th PUDSEY MEGAPARTY, in aid of BBC Children in Need was a fantastic event.
Starring the BUMBLE B ROADSHOW, supported by the SHARON GREEN DANCERS
SUPERHERO COMPETITION. PRIZES!
Invent a new superhero character. Either draw a picture of your superhero for the drawing competition, or make the costume and wear it for our fancy dress competition. All ages.
PRIZES FOR BOTH ENTRIES!!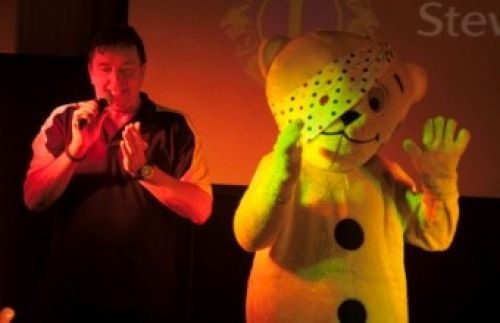 ---
In 2016, we raised £944 for Children in Need, and all had a good time.