Banbury Canal Day
On 1st October 2017, we had a stall at the Banbury Canal Day.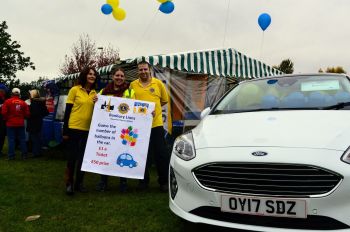 We ran a competition with a 'Guess the number of balloons in the car' competition - with the car on loan from Hartwell Ford, Banbury.
Message in a Bottle
We were advertising our MiaB scheme - which saves lives and is free to all. More details here.